Cold Compression Treatment. This is the
safest and fastest
medical treatment for
pain
and
inflammation
. When cold compression is applied to injured tissue
immediately
, it reduces the risk of further damage from excessive swelling. This swelling can be in the muscles or ligaments of your back. As simple as it sounds, Cold Compression is a proven method of controlling swelling. It is a fundamental part of reducing long term permanent damage as a result of a soft tissue injury.
NewTreatment.com provides back pain sufferers access to King Brand's ColdCure
®
Back Compression Wrap. This is a medical grade cold compression wrap designed for use in
hospitals
and injury
therapy clinics
for rapid, powerful relief of back pain. The ColdCure
®
wrap exceeds all government and health agency regulatory requirements for cold therapy specifically for use in soft tissue injuries.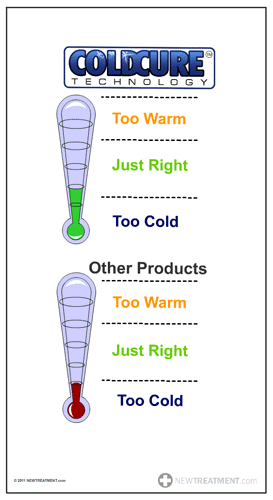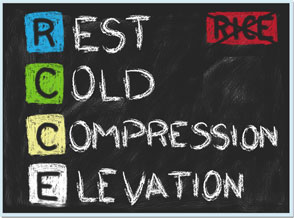 Improving on the
RICE
standard of injury care, ColdCure
®
wraps are specifically designed to operate at refrigeration (not freezer) temperatures. This eliminates the potential of skin damage during treatment associated with all freezer wraps. This
improved standard
is called RCCE
®
(Rest, Cold, Compression, Elevation). RCCE
®
allows for the wrap to be applied to the patient for extended periods of time without risk of any skin damage. This is very important given the likelihood of skin damage from alternative devices which are super charged in the freezer.
The supersized cold packs in all ColdCure
®
wraps contain specially formulated gel with
more cooling power per lb
than standard wraps. This allows for longer treatment durations without having to recharge the wrap or switch cold packs. The longer treatment times and more cold power means
more pain relief
, better control of swelling and less stressing of the injured area. These all result in a
better treatment
. Each ColdCure
®
wrap comes with 3 large cold packs allowing, for immediate re-use in clinical settings or the ability for extended treatment durations in the patient's home.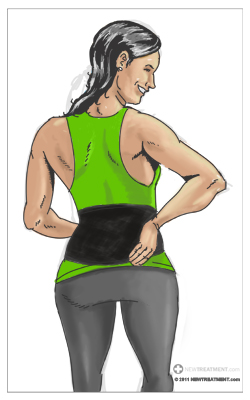 The ColdCure
®
wraps use Rigid Gel
®
technology, specifically designed not to flow away from the injured area when pressure is applied.
The gel stays in place
even under pressure. Yet, it is still soft and molds to the body. ColdCure
®
wraps are unique and of a
much higher quality
than any other wrap. The performance is why Orthopedic Back Specialists recommend King Brand ColdCure wraps. There really is
no comparison
. If you have serious back pain, you need a
serious treatment
. There's only one and it's a
ColdCure® Back Wrap!
Like the BFST
®
wraps, ColdCure
®
Back wraps are housed in soft, comfortable, flexible wraps. The ColdCure gel pack is specifically designed for optimal coverage of your back area.
Start feeling better today!